April Operations in Washinton State
April 26, 2007
The month of April began with a snow storm along the northern border with British Columbia. Since then, the weather has fluctuated between rainy and partly sunny. With the spring comes the preparation of the berry fields for planting and an influx of illegal aliens coming to Whatcom County to work in the fields. Some of the farms abut the Canadian border and the people coming down illegaly from Canada can hide between the rows of berry or nut bushes.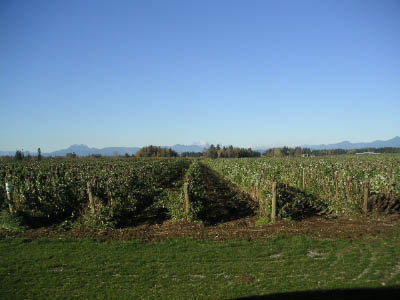 Canadian highways and American roads parralel each other with only a 3' or 4' deep ditch seperating the two nations.

Tom "Skipper" Williams searches the fields along the border for signs of illegal aliens waiting to jump the border.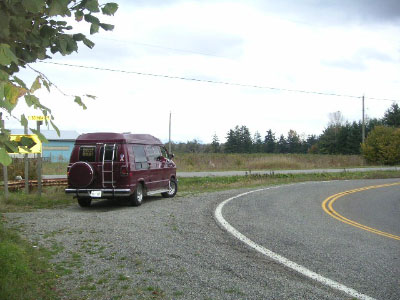 Two highways; two countries; only a few feet apart!
The Agents of the U.S. Border Patrol have never been friendlier! I think they feel deserted by their leadership, including our "Commander in Chief" who seems to be rooting for the illegals and more than happy to offer them amnesty in return for testimony against Agents caught in the line of fire.
We have called in numerous crossings this month, mostly by groups from 2 to 5 people at a time. Border Patrol makes significant drug busts on an almost weekly basis.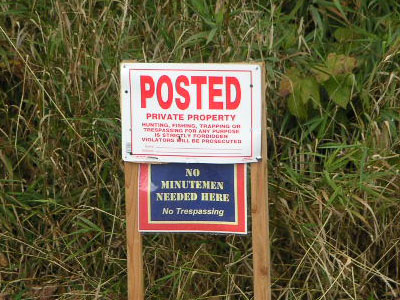 Hispanic groups and the farmers that benefit from slave labor make sure we know we aren't welcome.

We are anticipating the end of Operation Stand Your Ground, and preparing for the maddening marches through our streets on May 1st !!

HAL WASHBURN, NATIONAL VETTiING OFFICER
STATE MEMBERSHIP DIRECTOR
WASHINGTON MINUTEMAN DETACHMENT
MINUTEMAN CIVIL DEFENSE CORPS
OLALLA, WA.
(253) 857-9151
KE7-FKR





To see all Border Operation Announcements, Click Here