Senate Surrendering to Illegal Alien Mob
Ready to Pass Amnesty.
If you cannot see this ad click here to view online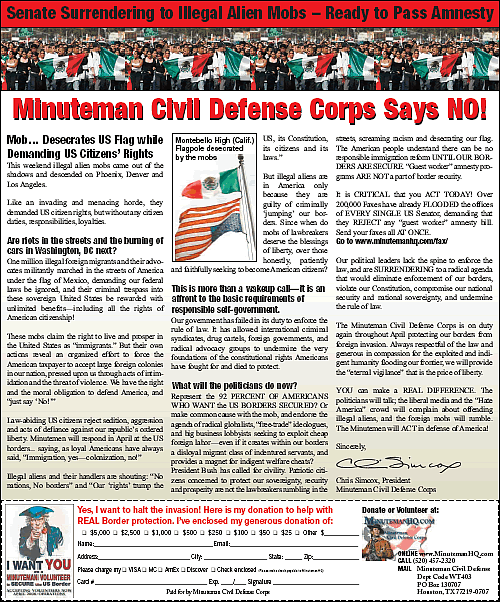 Please email copies to everyone you know.
Download copies of the ad for printing to hand out
by clicking here.
http://www.minutemanhq.com/pdf_files/alien_mob_033006.pdf
---
CLICK HERE we need you to VOLUNTEER NOW!
CLICK HERE we need your financial help NOW!
If you prefer to donate by check, please mail to:
Minuteman Civil Defense
Dept Code 100
PO Box 130707
Houston, TX 77219-0707