FELLOW MINUTEMEN:
Today is a day to be remembered!!
Today the message of the American people was heard loud and clear, from coast to coast!!
NO AMNESTY!!
SECURE OUR BORDERS FIRST!! SECURE OUR BORDERS NOW!!!
BUILD THE FENCE!!
WE WILL ACCEPT NO EMPTY PROMISES FROM CONGRESS OR FROM OUR PRESIDENT!!
ENFORCE OUR LAWS!!
The Washington State Detachment of MCDC will continue to demonstrate what must be done before we can stand down.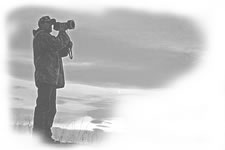 OUR BORDER VIGIL WEEKEND FOR JULY HAS BEEN SET FOR THE WEEKEND OF JULY 14TH & 15TH.
First muster will be at 09:00 A.M. at Camp Standing Bear* on Saturday, the 14th.
Training for new volunteers will be conducted immediatly following initial role call.
Bring cell phone, binoculars, camera, GMRS or HAM radio, etc. We have extra radios if you need one.
We have ample room for trailers, motorhomes, tents, etc.
Take a day or two off from the rat race and restore your soul in beautiful Whatcom County! There will be a barbeque at HQ on the afternoon of the 14th. Food & beverages provided.
* Camp Standing Bear:
7030 Valley View Rd.
Ferndale, WA.
Phone: (360) 366-4047
Directions:
Take exit # 266 off I-5N, go west on Grandview approx. 2 1/2 miles to Valley View on the right. Go approx. 1/4 mile on Valley View to Camp Standing Bear on right. Look for the flags.
HAL WASHBURN, NATIONAL VETTiING OFFICER
STATE MEMBERSHIP DIRECTOR
WASHINGTON MINUTEMAN DETACHMENT
MINUTEMAN CIVIL DEFENSE CORPS
OLALLA, WA.
(253) 857-9151
KE7-FKR