NOVEMBER, 2007 BORDER WATCH ANNOUNCEMENT: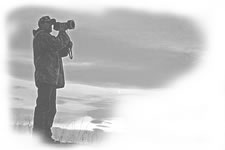 TO ALL WASHINGTON STATE MINUTEMEN:
NOVEMBER BORDER WATCH ANNOUNCEMENT
NOVEMBER BORDER WATCH
  Our Border Watch Weekend for November will be conducted
over the weekend of November 17th & 18th.
 The initial muster will be Saturday morning, Nov. 17th at 09:00 A.M. LOCATION: Camp Standing Bear*
  Please join us for the 26th consecutive border watch operation in Whatcom County!
 There will be a training class immediately following the initial muster for Minutemen attending for the first time.
  We can expect cool November weather and, perhaps, a little rain.so dress accordingly.
   Come for the weekend or, if not possible, for just one day. There's room at Camp Standing Bear for campers, trailers, motorhomes, tents, etc.Or, there are several inexpensive motels in nearby Blaine or ferndale.
  Let's show the Border Patrol that someone still cares, and let's let the residents of Whatcom county know that we continue to stand on our nation's borders because our feckless elected officials are still not living up to their Constitutional oaths of protecting our nation!
 QUESTIONS? Call Claude at 360-366-4047
  * Camp Standing Bear: 7030 Valley View Rd., Ferndale, WA.
     Exit # 266 off I-5N,  go left on Grandview for about 2 1/2 miles to Valley View Rd. on the right.  Right onto Valley View for about 1/4 mile. Camp Standing Bear is on the right.