APRIL 18TH through APRIL 30TH, 2008
Our April border watch this year will be through the later half of the month. We will begin with a night operation beginning at 5:00 P.M. Friday the 18th. The muster for this night Op. will be at Camp Standing Bear(*) at 5:00 P.M.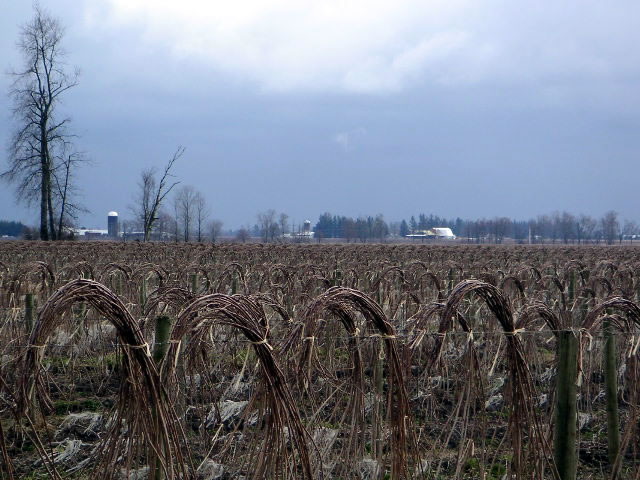 Our general muster for the beginning of the operation will be Saturday morning, the 19th at 09:00 A.M. Please notify me at Headquarters if you plan to be present for Friday's night operation, since we have a limited number of positions available. (360) 366-4047
Training will be conducted for 1st time attendees immediatly following the initial muster Saturday A.M.
Spring is coming to Whatcom County! The berry bushes are ready to burst forth with bloom; The bald eagles are more numerous than ever; the air is laden with the scent of bovine droppings intermingled with a hint of fertilizer.
The natives are friendly, for the most part! Last weekend we got waves from almost everyone passing on both sides of the longest undefended border in the world!
In April, come for a week, a weekend, a day or come and stay for the duration! We can promise you a pleasant experience, a conversation with some of the BP working this sector, and room to park your RV, trailer, pitch your tent or stay in the bunkhouse! We have very nearby professional gun ranges to help you get the rust off your 2nd Amendment rights! Puget Sound is very close-by also in Birch Bay with its campgrounds, State Park and several good restaurants and motels.
Please mark these dates on your calendar now, while you're thinking of it!
(*) Camp Standing Bear: 7030 Valleyview Rd., Ferndale, WA. (360) 366-4047
Take exit # 266 off I-5N, go West (left) on Grandview Rd. for about 2 1/2 miles to Valleyview Rd. on your right. Go right on Valleyview for only about 1/4 mile to Camp Standing Bear on your right. ( Look for the flags! )
See you here real soon, I hope,
BEAR